Uploading a file to D2L
To upload a file to your D2L course, follow the steps below.
1. From the course menu options, select Content.
2. Select the content Module (e.g.: week 1) in the Table of Contents or Add a module.
3. Select the New button and click Upload Files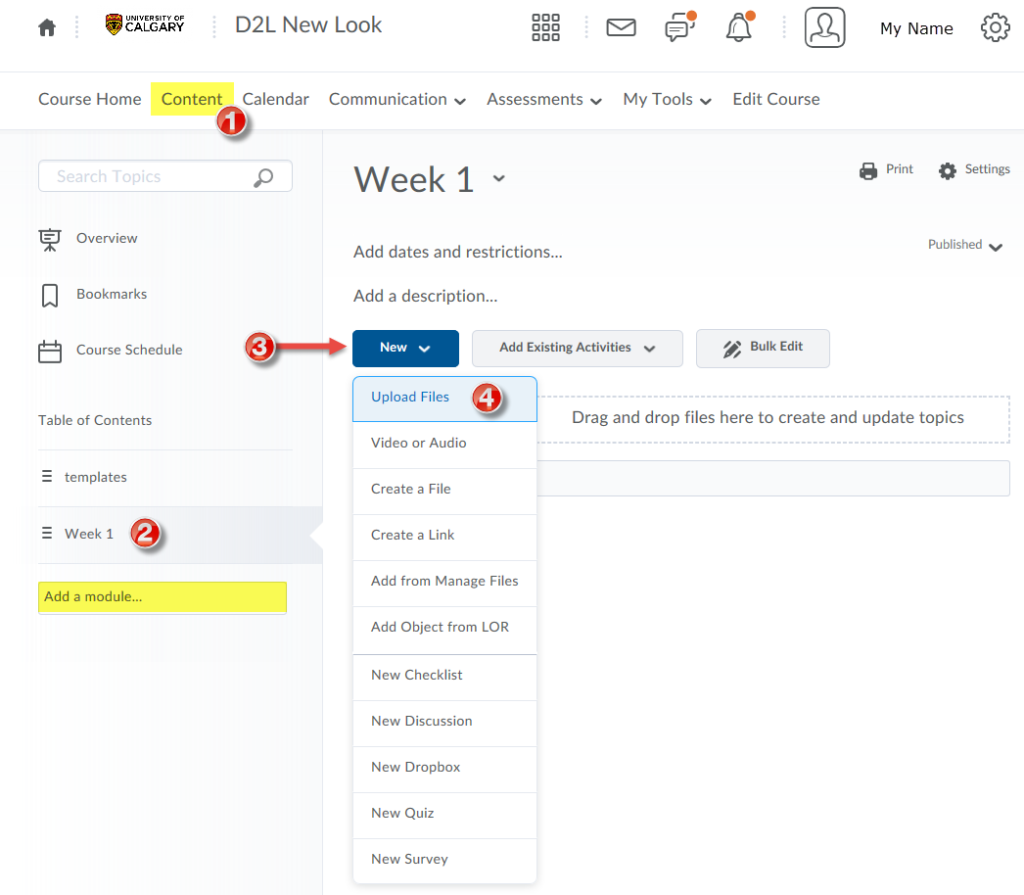 4. In the pop-up window that appears, select My Computer to upload new files.

5. Select the files, and click the Add button.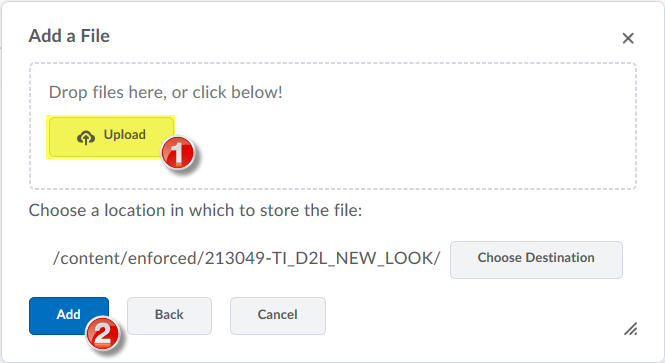 For other ways to add Content to your D2L course: Create a File and Insert Stuff - Instructor (Youtube)