Retrieve and evaluate Dropbox folder submissions
Open Video Tutorial: How to Evaluate Dropbox Folder Submissions (Assignments)
1. In the navigation bar, click Assessments, and select Dropbox.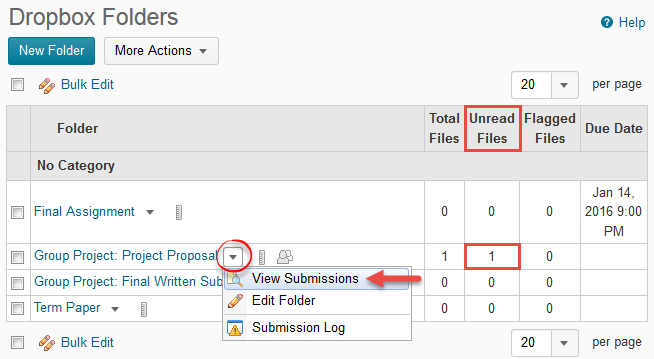 2. Locate the Dropbox folder that contains the assessment items. Click on the small triangle to the right of the Dropbox Folder. In the dropdown menu, select View Submissions.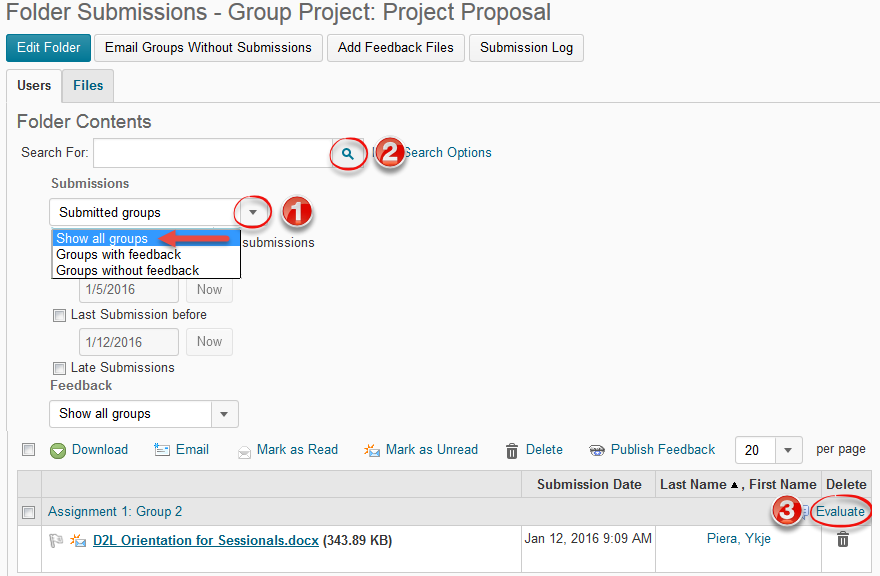 3. To view all students or groups, regardless of whether a submission has been made to the dropbox folder:
expand the Submissions dropdown menu (1)
select Show all groups (Show all students)
click the "search" icon (2)
scroll to the dropbox folder submission list at the bottom of the page
locate the submission that will be evaluated
click "evaluate" (or click on the file) (3)
4. You can view or download a file.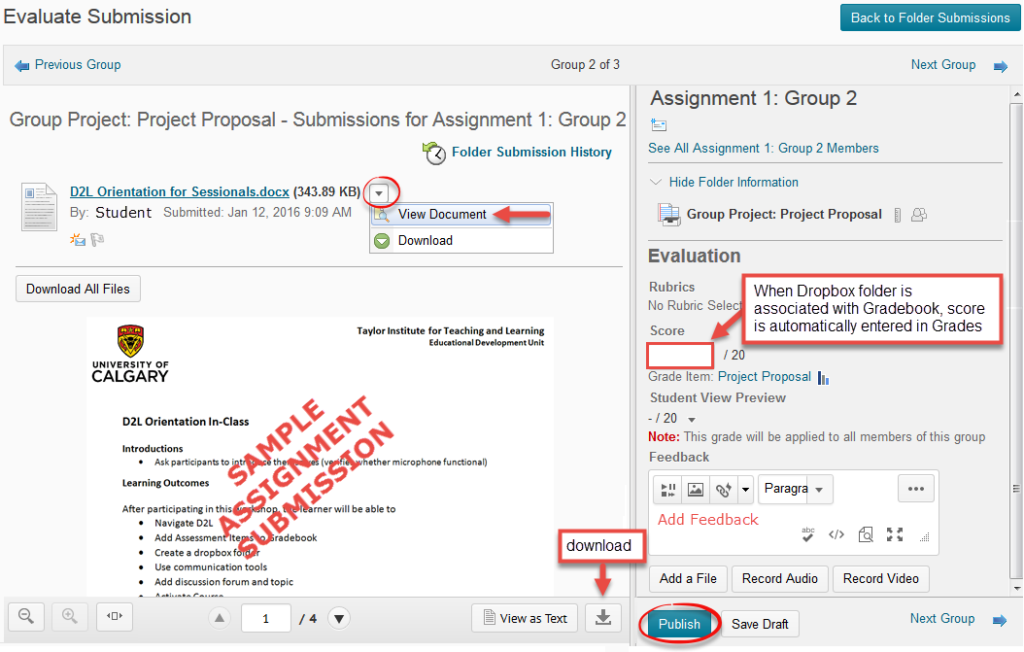 5. Providing the Dropbox folder is associated with Gradebook, the score and feedback are automatically transferred to grades. Publish to send score and feedback to Gradebook.