Finding your course
If the course you are looking for is not displayed as an image on the D2L homepage under the My Courses widget, use the "Select a course/ Course Selector" icon at the top to search for the class.
From the course selector menu, enter your course code and search.

Click the Advanced Search option to search within a specific semester or range of dates.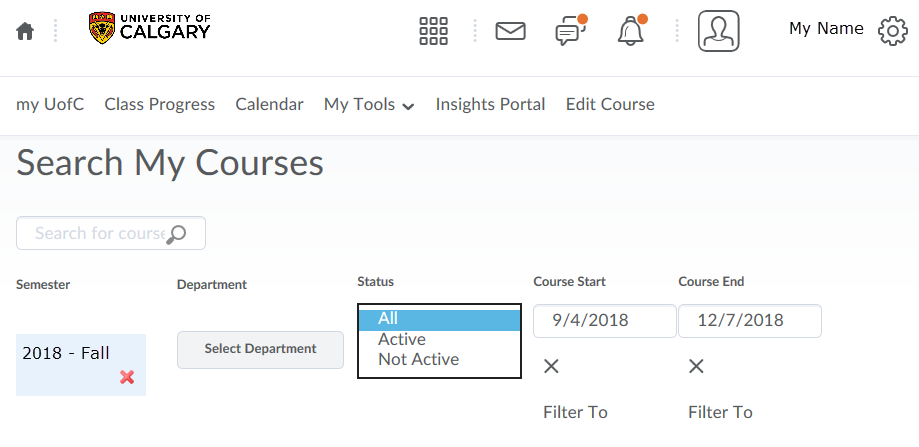 Missing courses in D2L?