Using Rubrics in D2L
Rubrics are a grading and feedback tool that specifies the assessment criteria and level of achievement of an assessment. For online courses, rubrics can reduce grading and feedback time and ensure shared expectations.
Click here to find more information and resources on using rubrics.
Where can you use a Rubric in D2L?
You can attach a rubric to any of the following course tools or activities:
Discussion topics (Individual and Group)
Dropbox Folders/ Assignments (Individual and Group)
Grade items
Surveys
In order for a rubric to be associated or attached to a D2L assessment item, the rubric must be built using D2L rubric tools.
To access to the Rubrics tool, go to the navigation bar, click on Assessment and then select Rubrics
Click here to learn how to create a new Rubric.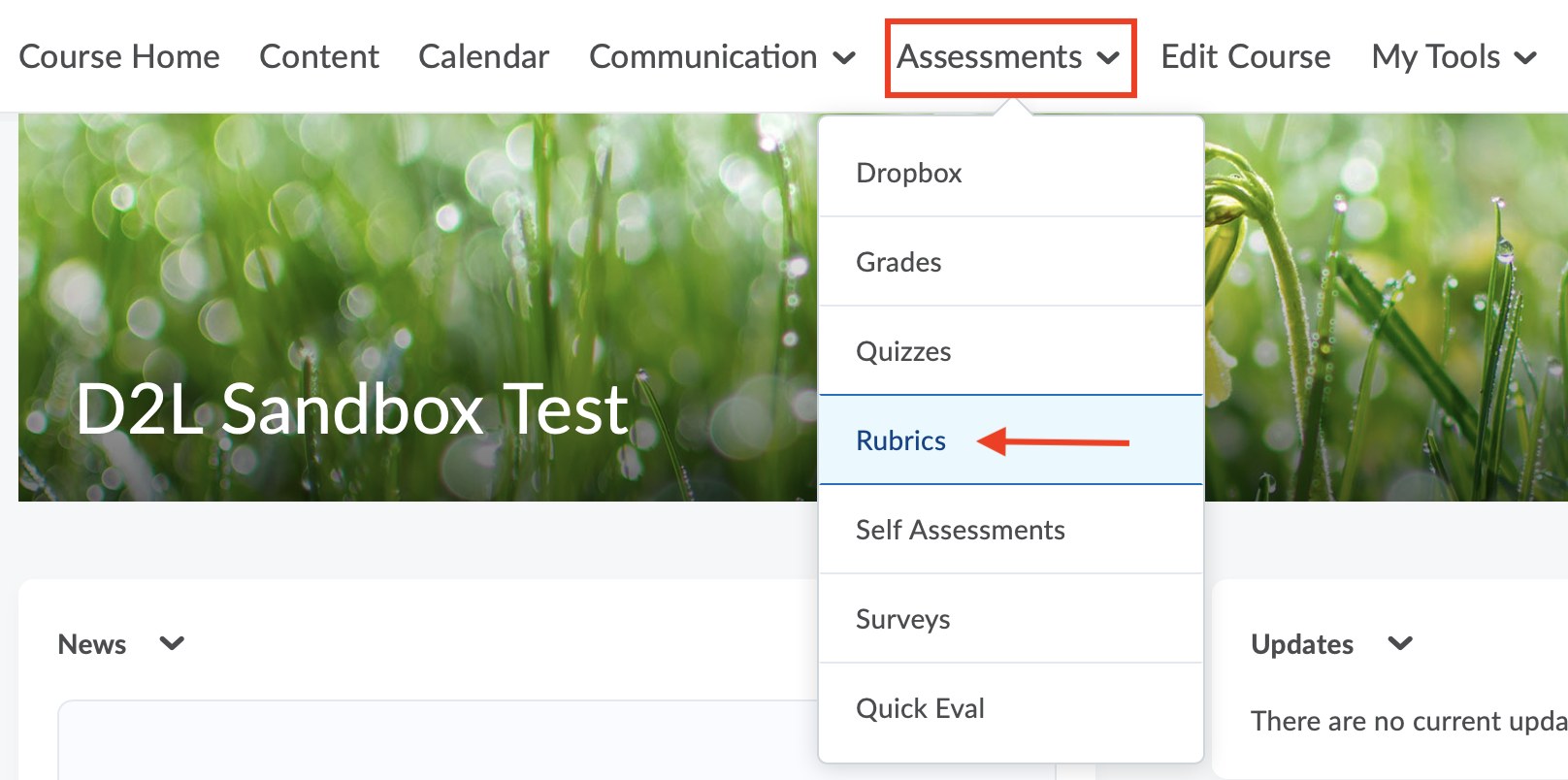 Displaying graded Rubric feedback in Gradebook
Students can see the rubric associated with an activity from Gradebook. For example, if a rubric is attached to a discussion, and you evaluate the rubric in Discussions, the results of the rubric are visible to the student from the associated grade.
Click here to learn how to grade with a Rubric.