Setting up a discussion forum, topic, and thread
The discussion board is a virtual conversation space where students and instructors collaborate using short question answer style posts. The discussion board serves as a focal point for conversation in an online course. It is best to create discussion boards during the course setup.
D2L discussion boards have three levels of content:
Forum: broad categories for discussion
Topic: specific discussions within a forum
Thread: student response to topic
You may create multiple forums with one (or more) topic(s), or one forum with several topics.
Note: Each forum must have at least one topic in order to be visible to students.
Adding Forum
Open a tutorial video: Discussions - Create a Forum - Instructor (YouTube)
1. On the navigation bar, click Communication > Discussions.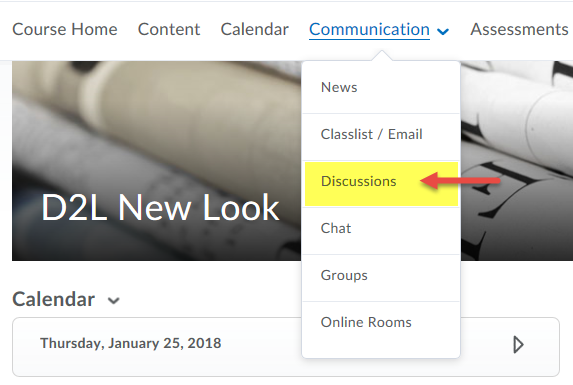 2. To facilitate ease of discussion forum navigation, activate the Discussion List pane. Click Settings.

Check 'Always show the Discussions List pane'. Scroll to the bottom of the page to Save.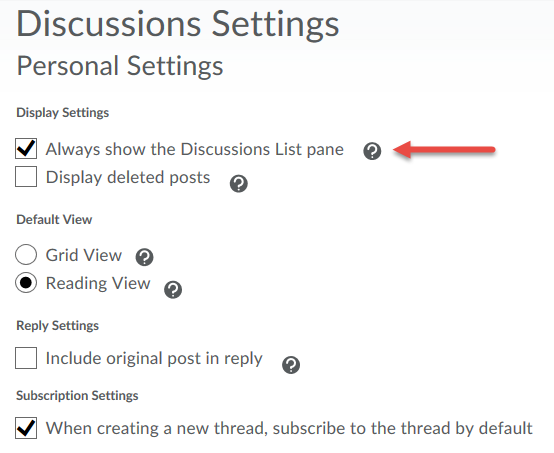 Alternatively, you may try switching between the Reading view and Grid view to see which one works better for you.
3. Under the Discussion List tab, click New, and select New Forum from the dropdown menu.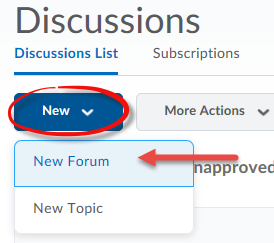 4. Name the new Forum (e.g.: Introductions). A brief description of the forum can be added in the Description textbox.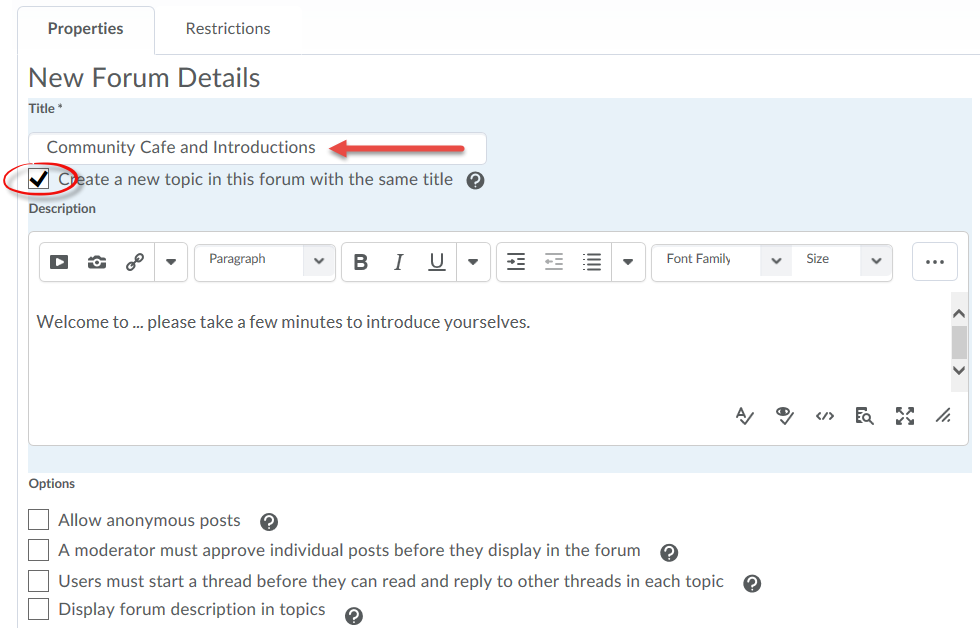 Note: Select 'Create a new topic in this forum with the same title'. This option ensures that every forum has a topic (necessary for visibility).
5. Select the Restrictions tab to modify Availability, and to ensure that forum is always visible.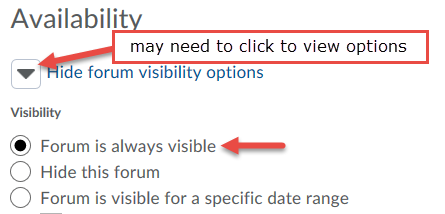 6. Scroll down to Locking Options. If the forum is locked, students are unable to post comments. Adding locking options is recommended for discussion forum topics that will be assessed during the semester.
To lock/unlocked the forum for a specific date range, check Has Start Date, Has End Date, and Display in Calendar. Click in the date space to select calendar dates/times.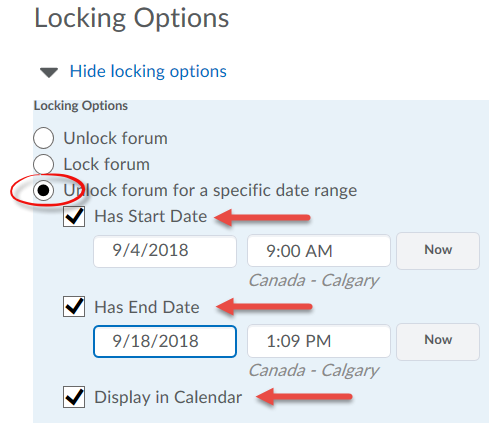 7. Click Save and Close.

Note: Click Save and Add Topic if another topic will be added to the same forum.
Adding Topic
Open a tutorial video: Discussions - Create a Discussion Topic - Instructor (YouTube)
8. To add a topic to a forum, navigate to the Discussion List (Communication > Discussions), locate the discussion forum, expand the dropdown menu, and select Add Topic.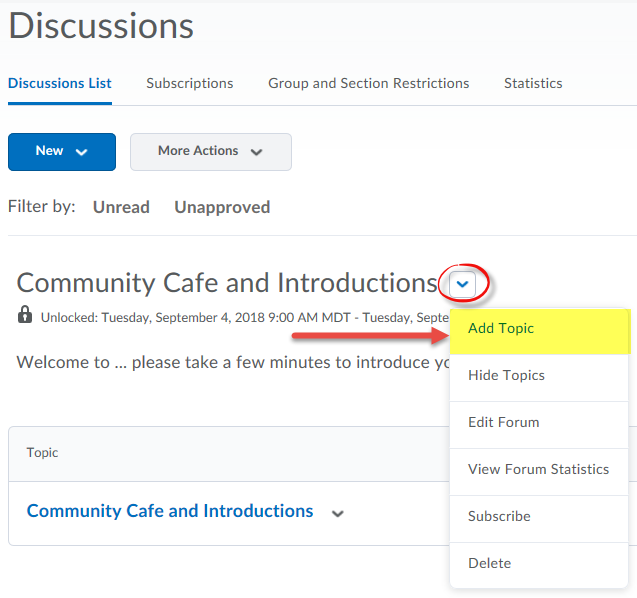 9. Enter a name for the new topic. Click in the text box to add a description. Availability dates can be added to the forum topic (see: steps 6-8).
10. Click Save and Close.
Adding thread
11. Navigate to the Discussion List, and click on a topic (e.g.: Community Café and Introductions Topic).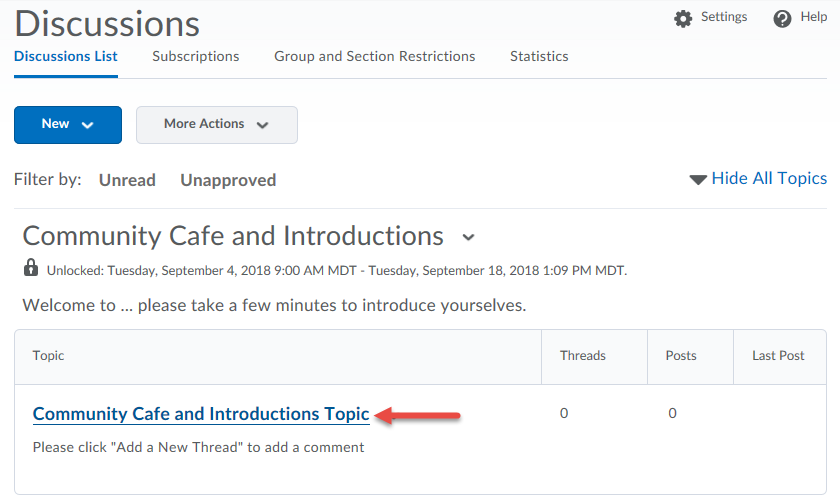 12. Click Start a New Thread.

Add a title and a comment and click Post.