Copying an Award from Another Course
To copy an award from another course that has all the release conditions, use the Import/Export/Copy Components feature on D2L course admin page. 
1. On the course navbar you want to copy the award to, click on Edit Course. 

2. On the Course Admin page, select view by Name  click on Import/Export/Copy Components.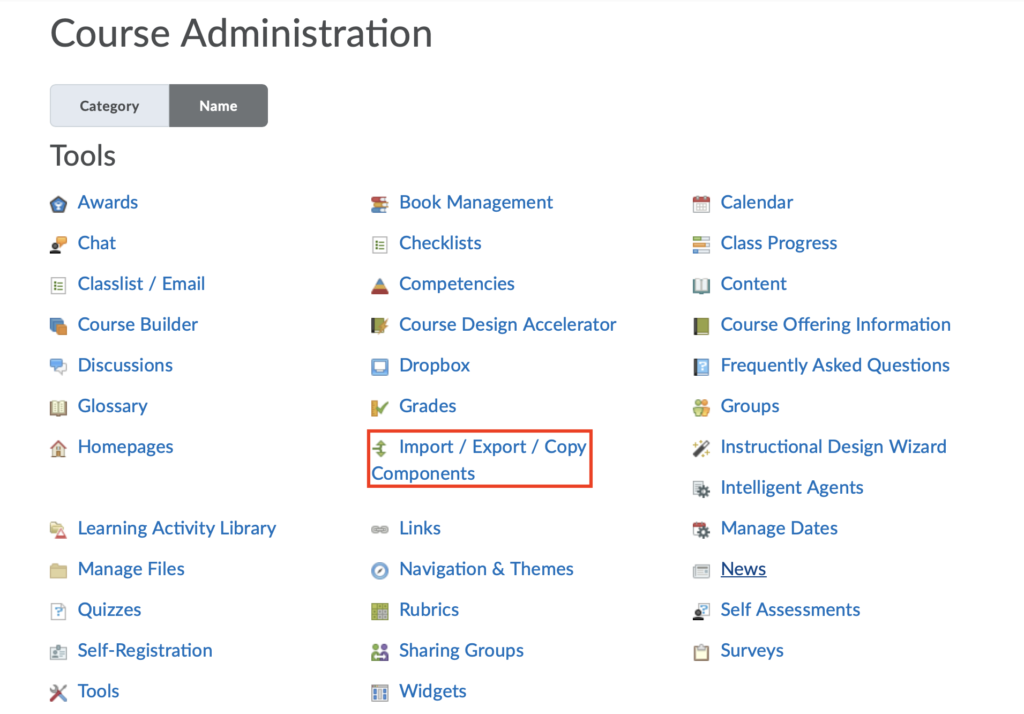 3. Select Copy Components from Another Course and then click on Search for offering.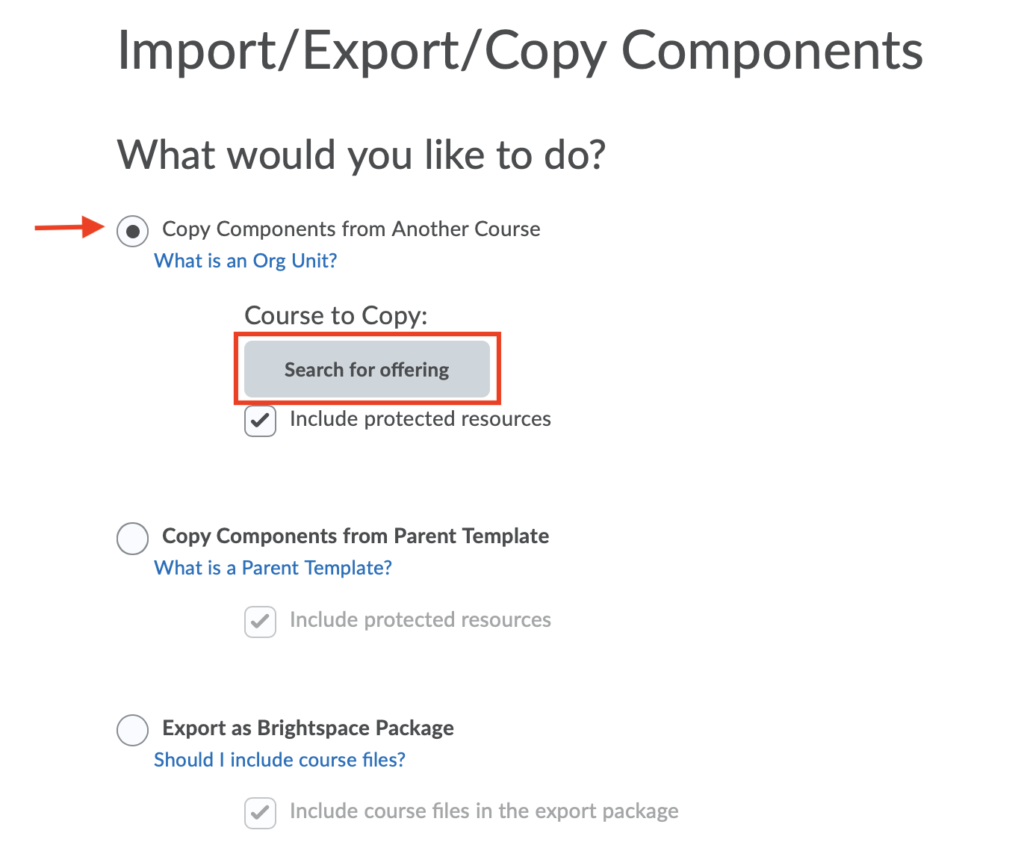 4. Locate and select the course you want to add by using the search feature and then click on Add Selected.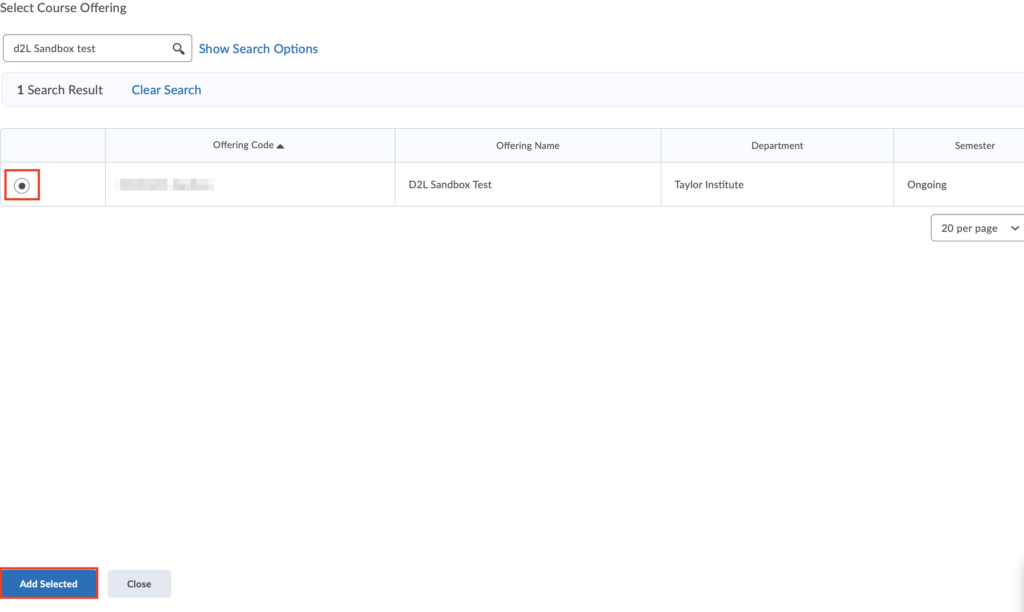 5. Scroll down and then click on Select Components.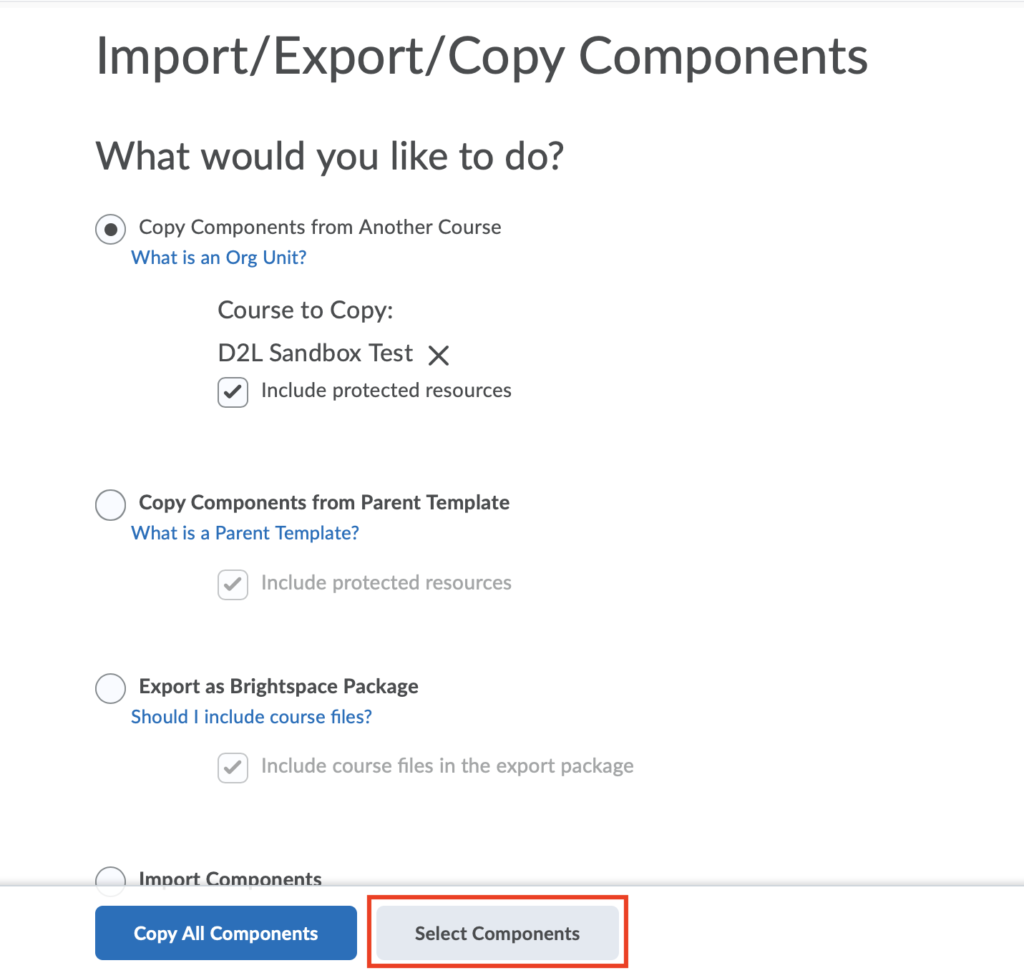 6. Select Awards, then do one of the following 
To include all items in Awards, select Copy all items and then click on Continue.
To include selected items, select Select individual items to copy, then click Continue. On the Select Awards to copy page, select the items you want to copy and then click on Continue.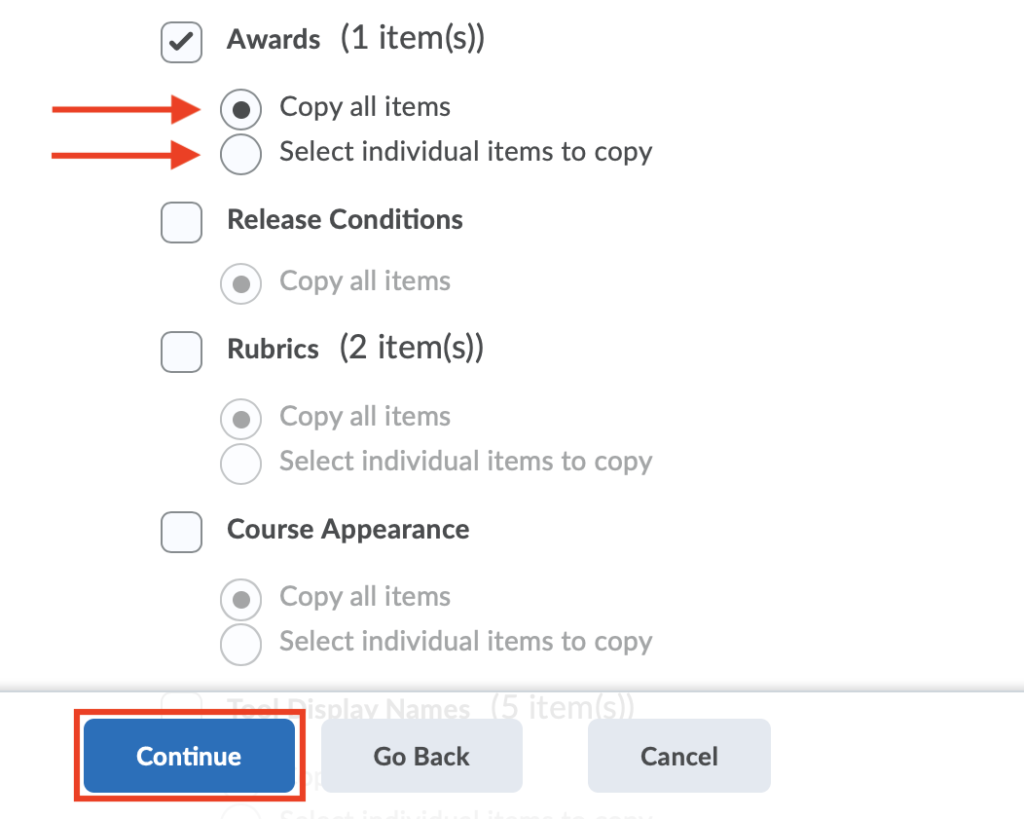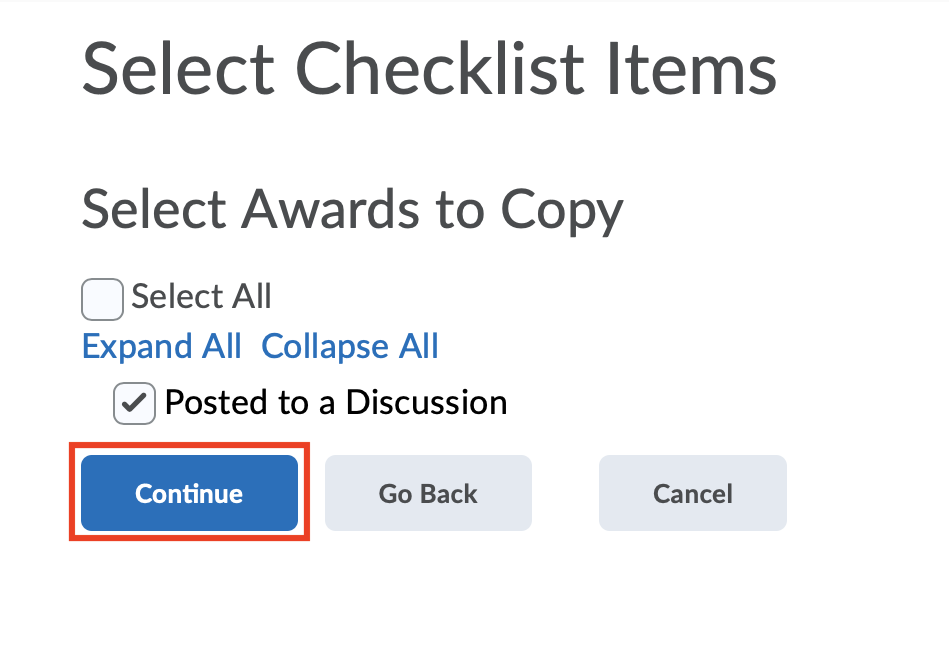 7. To offset the dates of the copied award, select Offset all dates of copied components and fill in the required fields and then click on Finish.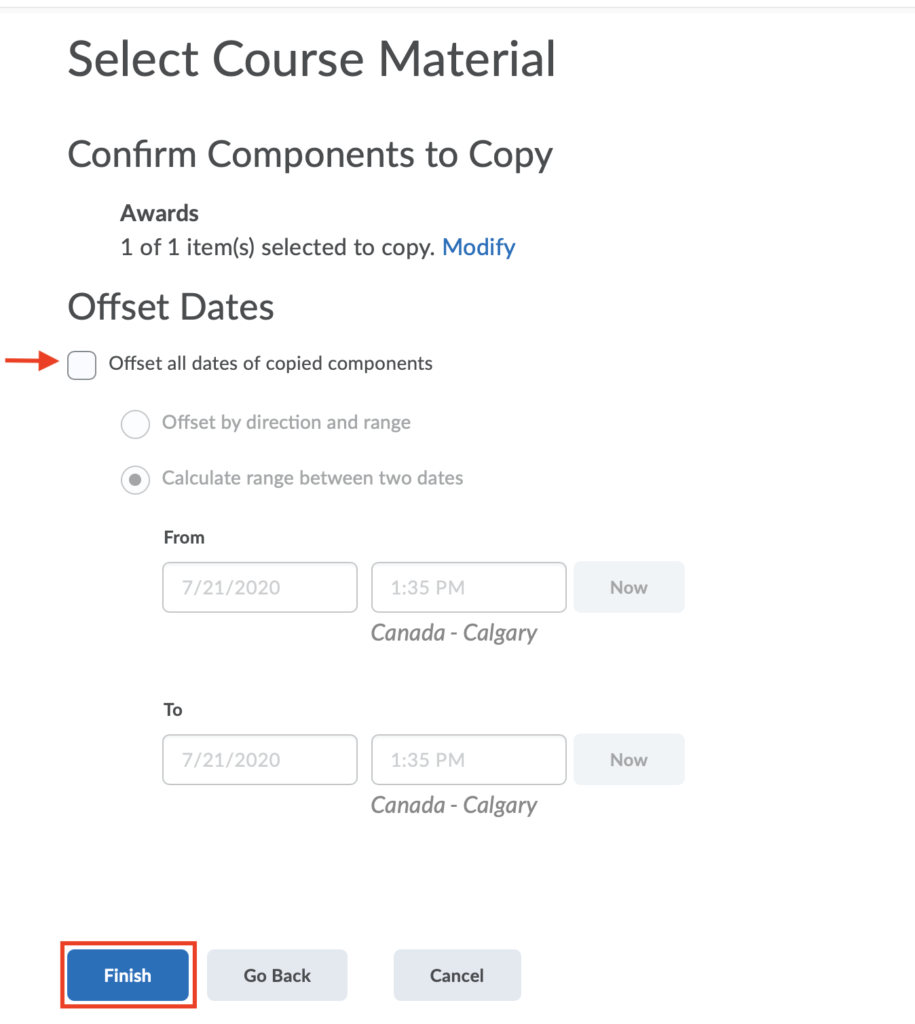 8. This will take a few minute (s) to complete depending on the size of the items you are copying. The window will show Copying in progress while processing and will change to Copy Completed when the component has been copied.