Quiz structure using sections
Quiz sections can be used to organize your quiz into sections or chapters. Each section can contain questions related to that chapter. This feature helps organize your questions both for you and your students. Note that this guide assumes that a quiz has already been created. Visit Setting up a Simple Quiz to set up a quiz.
1. When editing a quiz, first select Create New, then click on Section.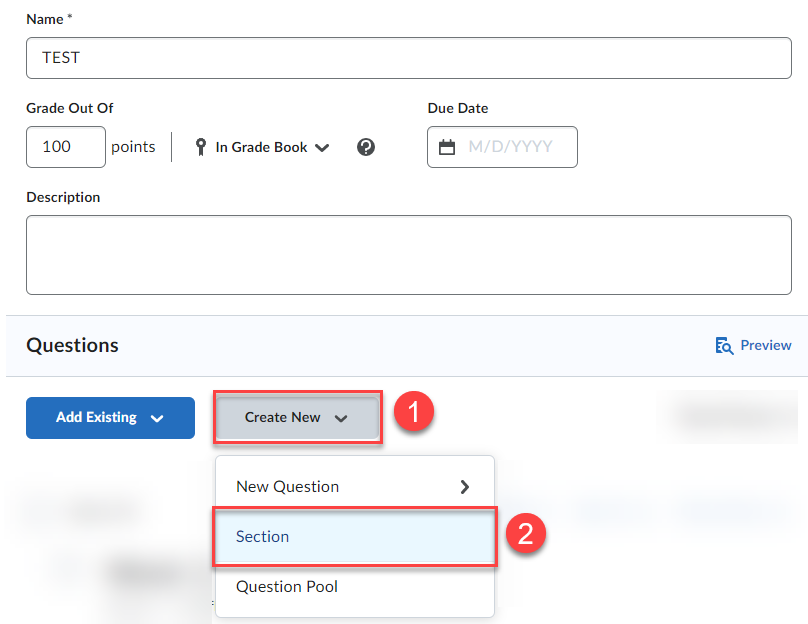 2. Enter a section title and hide the section title if you want. Enter a section text or a description of the section. You can also decide to hide the section text from students and also shuffle the questions in the section. Click on Save to finish adding sections. Click on Save and New to save and create a new section. Click on Save and Copy to save and copy the previous section created.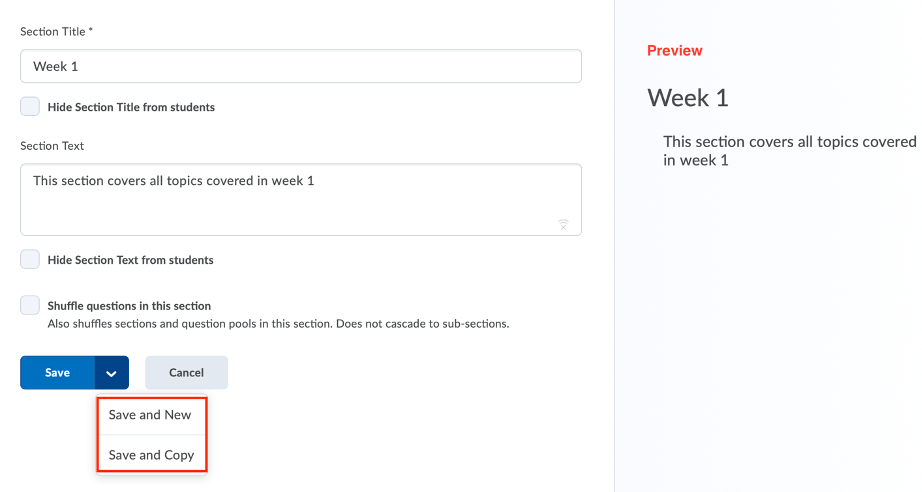 3. Click on Create New, then New Question to add a new question under the section.

4. After creating the question, drag the question under the section to add it to the section.

5. Repeat the steps and add as many sections and questions as needed.