Moving discussion topic to a different forum
1. Navigate to the Discussion List.  Locate the topic that has to be moved.  In the dropdown menu, select Edit Topic.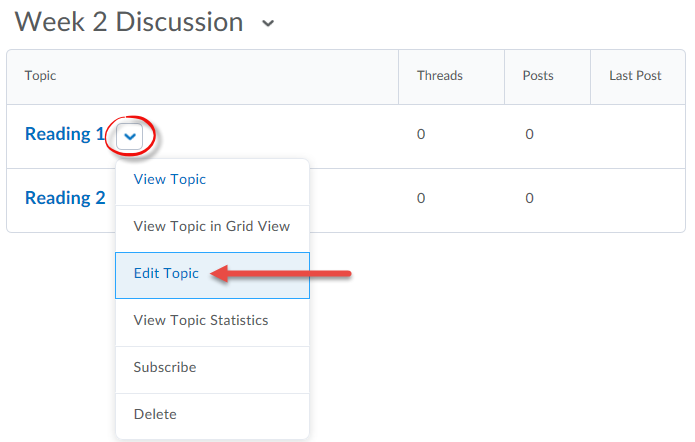 2. Under the Properties tab, in the Forum section, expand drop-down menu and choose another Discussion Forum for the topic.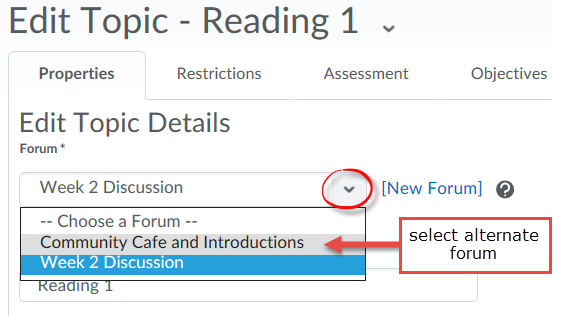 3. Save and Close.