Modifying groups
After groups have been created, it is possible to modify the group composition.
This document outlines how to perform these tasks:
Enroll students in groups
Modify group composition
Add a group to the group category
View individual group composition
Step 1: In the Navigation Bar, click on Communication, and select Groups.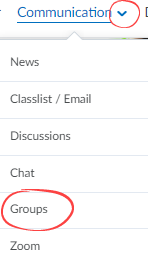 Step 2: In the View Categories dropdown menu, select the name of the group.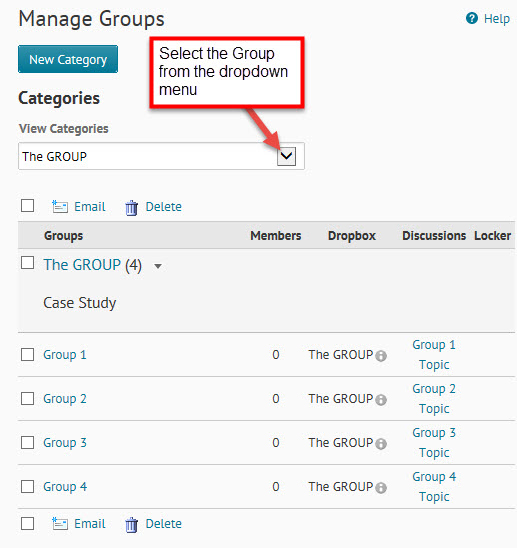 Step 3: In the Groups Setup dropdown menu, select Enroll Users.

Step 4: Click in Group Columns to assign users to groups.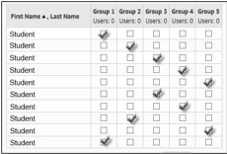 Step 5: Optional – additional groups can be created in the Group Category by clicking Add Group. Individual group enrolment can be viewed by clicking on Display and selecting a specific group. An individual student can be searched by entering the student name in the search box.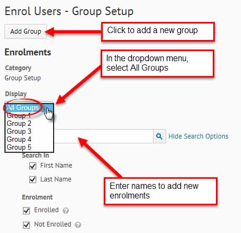 Step 6: Click Save
These same steps can be used to modify group composition, and to review group member lists.