Configure discussion topic for assessment
After configuring a discussion forum topic for assessment, individual student comments are viewed in a list, and the score is automatically posted to Gradebook.  Timely feedback and assessment of discussion board participation throughout the semester ensures that students have the opportunity to fulfill discussion board criteria and assessment requirements.
This tutorial assumes:
that a discussion forum and topic have been created; and
that, for each discussion topic, an assessment item has been created in Gradebook.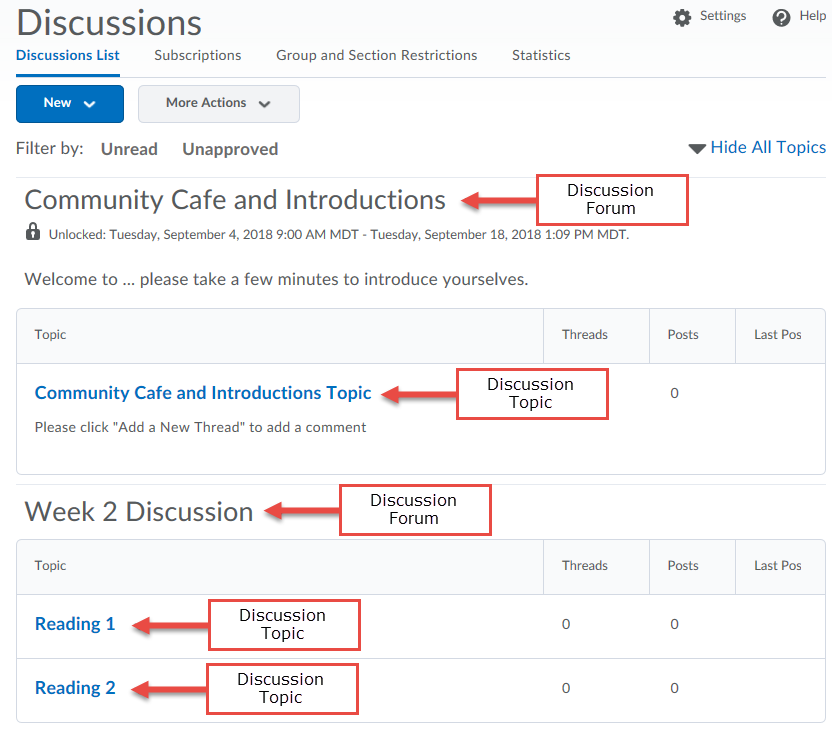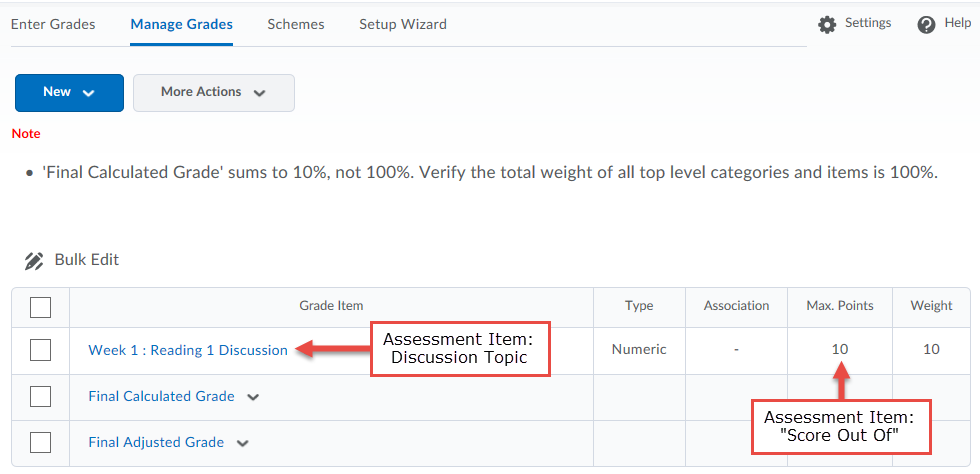 1. In the navigation bar click Communication > Discussions, scroll down to a Topic.  Expand the dropdown menu (click the small triangle to the right of the Topic Title), and select Edit Topic.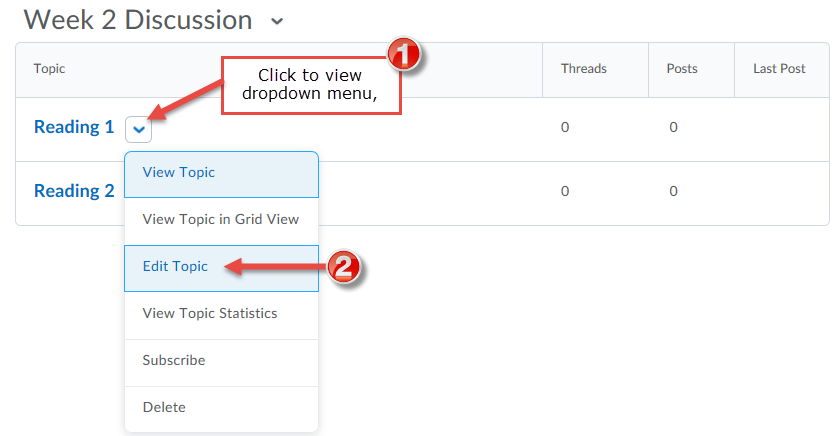 2. Click the Assessment tab. Under Grade Item, expand the dropdown menu to select the corresponding Gradebook Assessment Item.
Note: The Score Out Of valuemust be equal to the Max Points that were assigned to the Gradebook Item (see: Figure 2).
5.   Click Save and Close.

A discussion topic that has been correctly associated with a gradebook item will appear as follows:
Discussion Topic Association

Gradebook Item Association