Cannot send emails from D2L: disable Pager & Alerts
Issue
Users report that they are not able to send emails from D2L and when trying to access the Email feature, they are seeing an error like this:

Cause
The student has a quiz attempt in progress and this particular quiz has restrictions in place that would prevent users from sending emails from any D2L course. When setting up the Quiz, the instructor has selected the "Disable pager and alerts" option. This checkbox is located under the "Optional Advanced Properties" section on the New/ Edit Quiz page.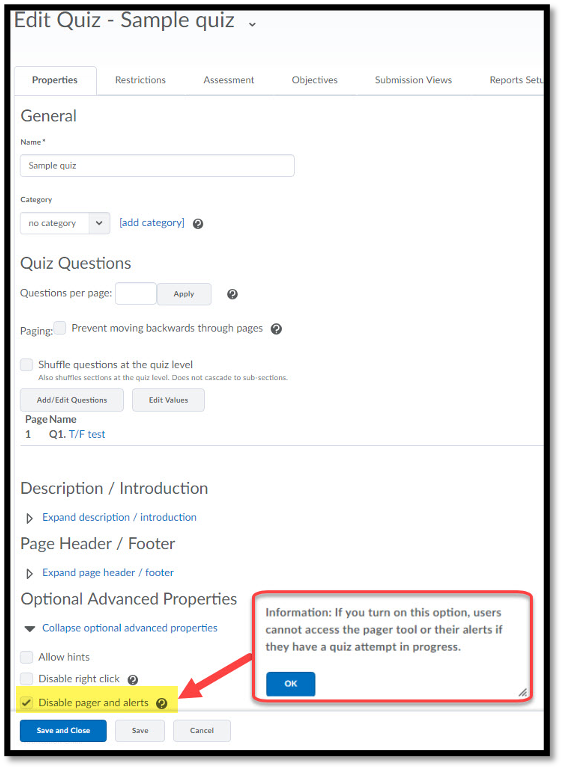 How to verify the problem and assist students
Ask the student to click on the Update Alerts icon at top right hand corner. It will tell them if they have a quiz in progress. Alternatively, a D2L administrator may impersonate the student, check any warnings, confirm the quiz name and settings.
Encourage the student to complete the quiz as soon as possible or ask them to contact their instructors so they can uncheck the "Disable pager and alerts" box for the quiz.