How to Archive D2L Discussion Posts
The option to batch export Discussion posts is currently unavailable. If you would like to archive discussion threads or download them for offline viewing (as a pdf or printed copy), please try the steps below.
Note: These steps will only capture content in terms of embedded text and images. Any attachments contained within the threads will have to be downloaded/ saved separately.
1) Ensure you are looking at the Discussion topic in Grid View.
2) Click into the discussion topic.
3) Adjust the View option, if desired.
4) Select (Collect) the threads you are interested in and click the Print button.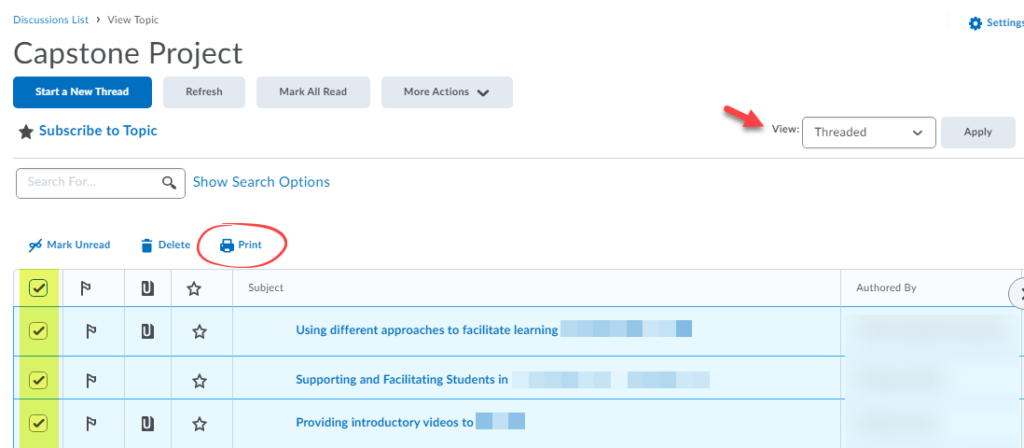 5) A pop-up window will appear. Click the Print button.
6) You should now be able to print the document or save it as a pdf file on your computer.