Adding Leaderboard Widget to Course Homepage
You can add a Leaderboard widget to your course home page by following the steps below.
1.  Go to Edit Course > Homepages. 

2. Click the down arrow and Copy. If you've previously created and activated a custom home page for your course, click your homepage name and go to Step 5. 

3. Click the newly created home page. Edit Homepage should open. 

4. Rename the Name of the home page and update the Description and click Add Widget.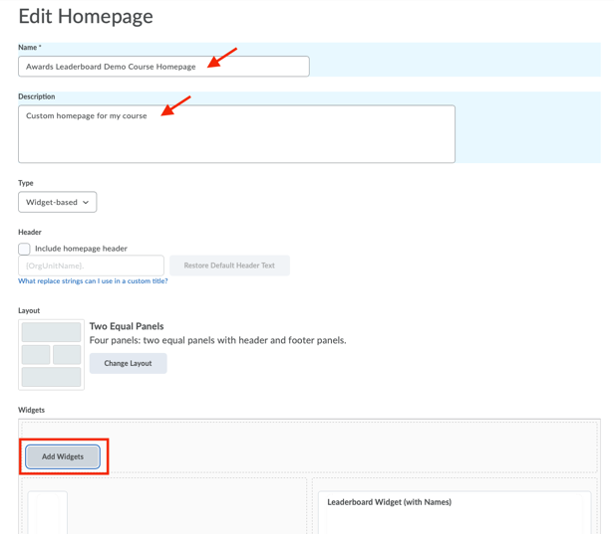 5. Select one of the leaderboard widgets available in the list and click Add.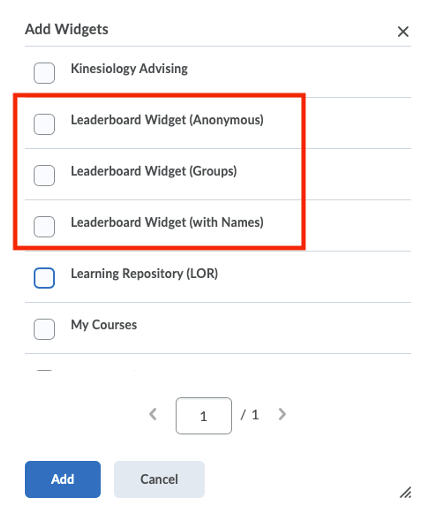 6. The new widget will be added to the top section of your home page. You can move the leaderboard widget by using drag and drop. Click Save and Close.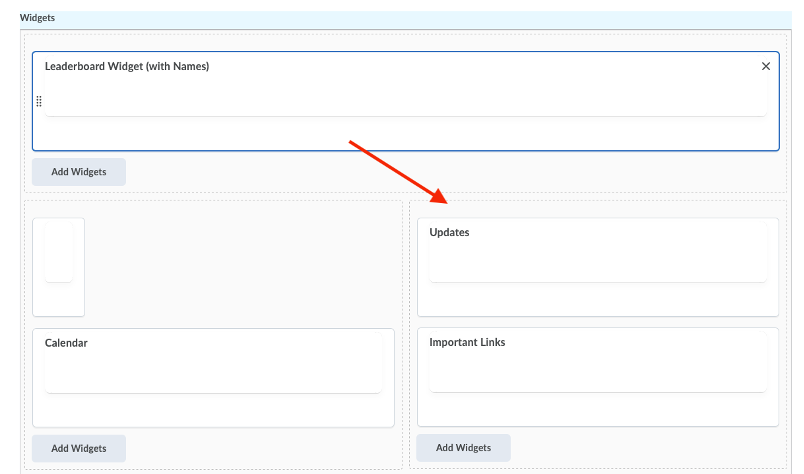 7. Activate the new homepage by selecting in the dropdown menu. Click Apply.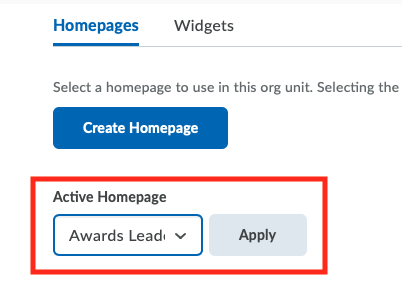 8. Go to your course home page and verify the widget has been added.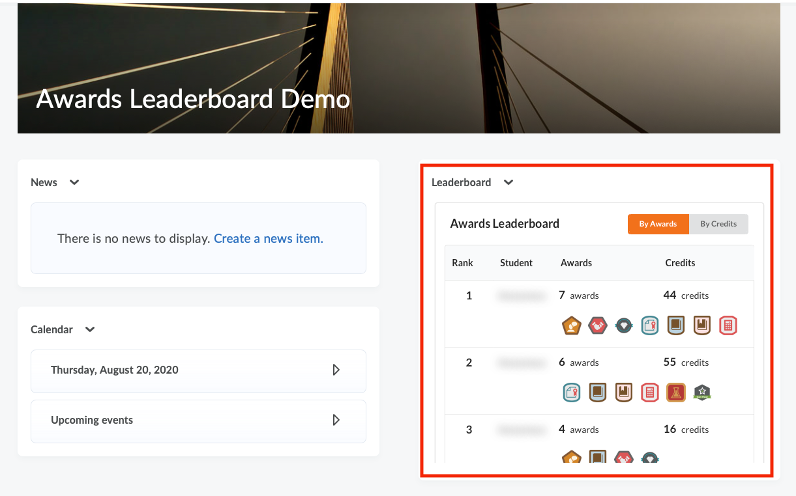 9. (Optional) Go to Style this widget and uncheck "Display a title" checkbox, as the widget title is embedded inside the leaderboard widget. Click Save. The leaderboard widget has been added to your homepage.