Take attendance on Zoom
In order to keep track of how many students attend lectures, or to have a record for participation grades, an instructor may wish to take attendance for Zoom meetings. There are two places where you can look up attendance for your Zoom class: 1) D2L Zoom and 2) Zoom Portal (for meetings not created in D2L). 
I. D2L Zoom Meeting Report
1. Sign into your D2L account and go to your course home page.  
2. Select Communication – Zoom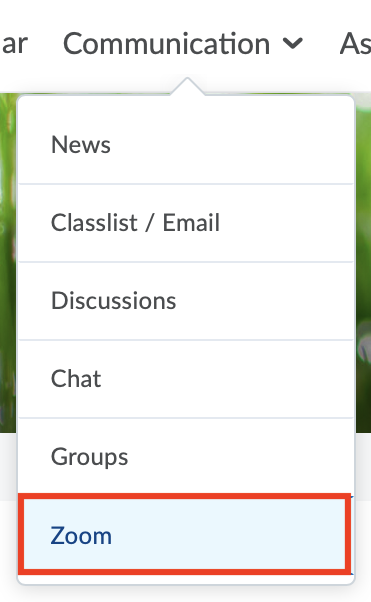 3. Go to Previous Meetings. 

4. Select the meeting you would like to get a report for and click Report.  

5. The meeting report will indicate the name and email of each participant, their join and leave time, and the duration of their presence in the meeting. It is exportable as a CSV file.  

II. Zoom Portal Meeting Report 
2. In the left-hand vertical menu, select Reports. Next, select Usage Reports. 

3. Select the time range to show meetings for and click Search.  

4. Click on the number of participants in the meeting you would like to take attendance for.

Note: If you do not see the Participants column, click Toggle columns and deselect the columns you do not wish to be shown. Make sure the Participants column is selected.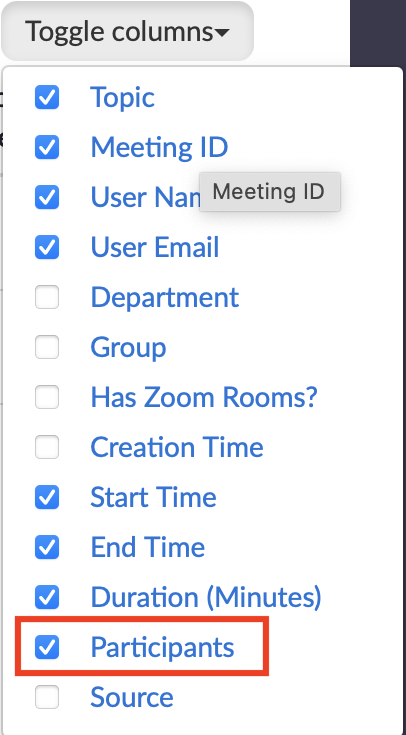 5. When you click on the number of participants, you will see a window with their names, start and leave times, etc. You can click Export to save the report on your computer.