Joining a Zoom meeting in D2L
To join a Zoom meeting in a D2L course that has been created by the instructor, follow these steps:
1. Go to the Communication tab on the navbar of the D2L course, then select the Zoom option.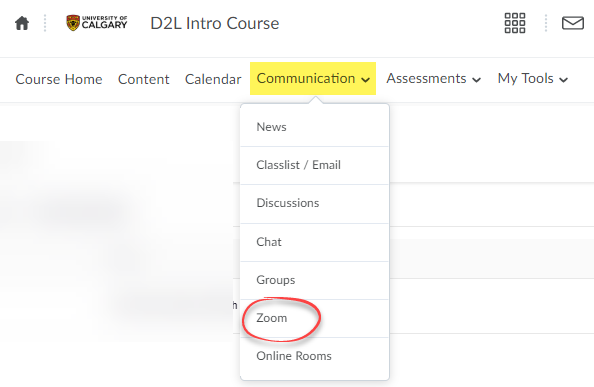 2. Browse for the class/ meeting you need to attend and click Join. If the class/meeting requires a password to join, you can find the password by clicking on the Invitation button.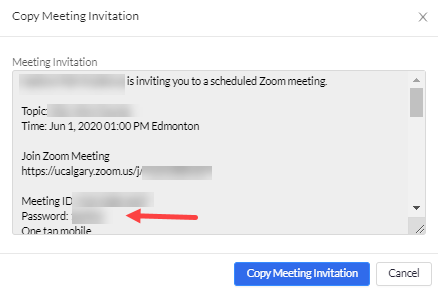 Enter this password when prompted to join the class/meeting.
3. For security reasons, you may be prompted to authenticate before you can join the meeting.  If presented with this screen, click "Sign in to Join":

Click SSO (Single Sign-on) and use ucalgary.zoom.us as the Company Domain.  Enter your UCalgary IT username and password.
Note

: This does not apply to Continuing Education students.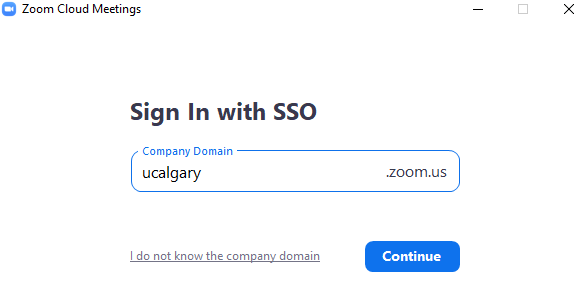 Important: We recommend that you install the Zoom Desktop Client and update it regularly to take advantage of the program's full functionality, as the web client has limited features and functions. For more information, please see: