Account provisioning (Important first step)
An account is not required if you are simply joining a meeting, but if you would like to create and host an online class/ seminar/ meeting, you will require an account, e.g. if you are a course instructor. Also, as instructor, you MUST sign up for an account as per instructions below before you can schedule meetings in D2L. Not doing so will result in an error code in D2L indicating that the account is not valid.
Creating an account
To get an account, go to https://ucalgary.zoom.us and click on Sign in – Configure your account. Upon signing in with your IT username and password, you will be provisioned an account.  NOTE: In some cases, you may receive an email invitation with a link to Activate the account. Proceed accordingly, then Sign in with SSO.
A UCalgary-licensed Zoom account will allow you to host meetings up to 300 participants each.
If you had a Zoom account prior to March 13, 2020, please see note below regarding Merging accounts.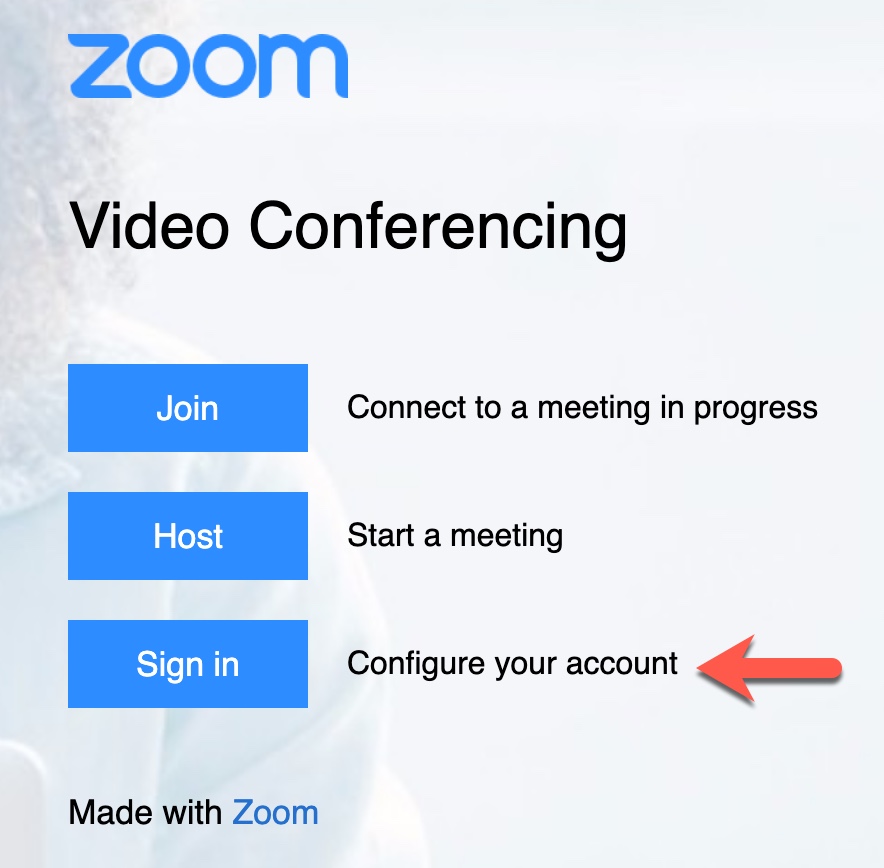 Merging accounts
If you have a previously-created personal Zoom account, you may receive an email asking you to merge it with the University of Calgary account. We recommend that you merge your accounts so that you are able to take advantage of the additional features available to you through our campus license. You can keep them separate if you like, and your Zoom account will continue to work as you're used to.
The account merge request email will look similar to: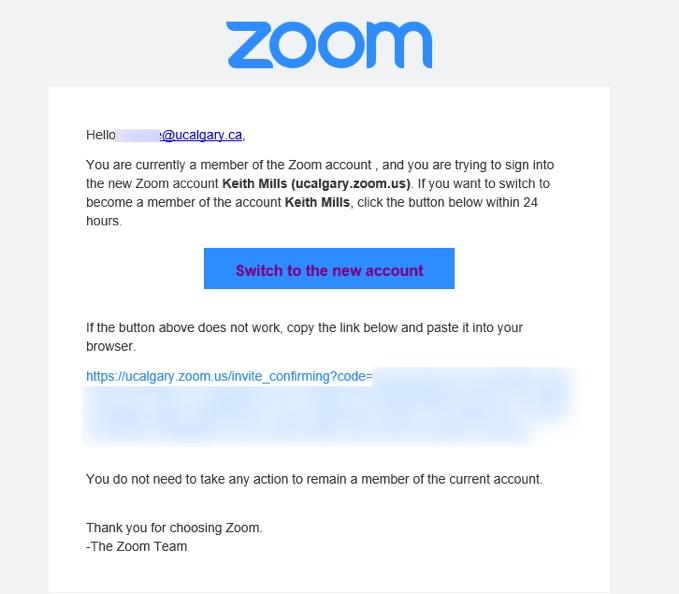 which will then take you to a page at: