Third-Party Tools to Add Interactivity to Your Class
We recommend using campus-supported platforms for UCalgary courses and CANNOT endorse the tools listed below. If you decide to use them, you will do so at your own risk.
Interactive Content
VIDEO: Watch how to create interactive content and share it in D2L Content
If you would like to add interactive content to your D2L page, you could create it using the tools listed below. You can either
You may experiment with some of these third-party tools if you wish to create interactive content to increase student engagement. For high-stake tests and exams, please use a campus-supported tool, such as the Quizzes and Dropbox features in D2L.
To create H5P content, you may consider using Lumi Education or H5P.org.
Lumi Education is a free tool that enables you to create, edit and share interactive H5P content. It offers hosting, so you can create your digital content on Lumi and share it with your class via a link without embedding it in your LMS page. You can use Lumi in the browser or download a free desktop app, which enables to create SCORM files, which can be uploaded to D2L Content.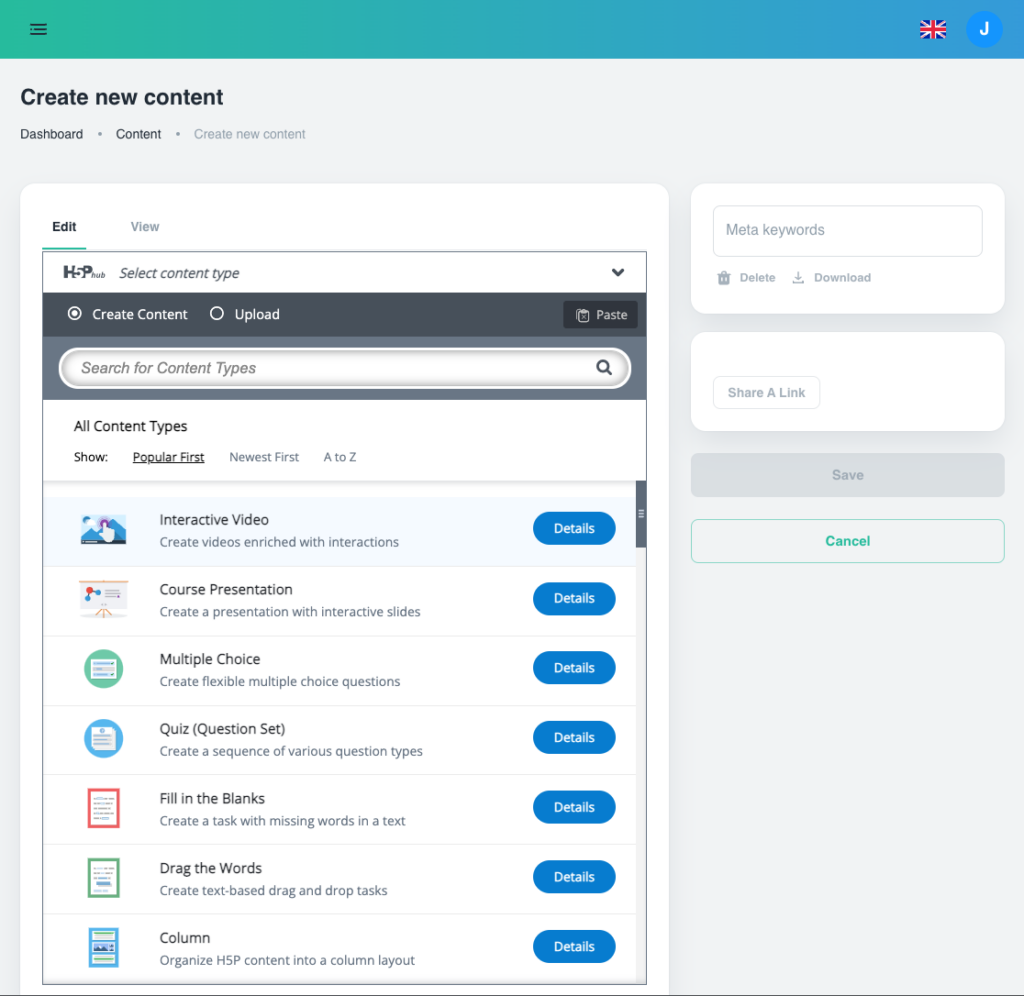 H5P.org is another platform which enables you to create HTML content, but you cannot download your H5P activity as a SCORM file, so the only way to share it with your students in D2L is through Embed Code.
Other free or semi-free tools for creating interactive activities include:
Other Audience Engagement Tools
Top Hat is our campus-supported tool for engaging large audiences. It can be used synchronously and also allows you to assign synchronous activities as homework. Please check out our Knowledge Base to find more information on how to use Top Hat and on its integrations with D2L.
Free third-party engagement tools also include:
Collaborative Note-Taking and Whiteboards
Collaborative online whiteboards can be used in our campus-supported Zoom and MS Teams platforms. Other free collaborative note-taking tools include: