Sharing a Video Using a Direct Link
Direct Links enable you to share media with anyone, including individuals outside of the university without UCalgary accounts.
However, if you wish, you may adjust security settings to restrict access to your video link. To do so, follow these steps:
1. Under My Media and navigate to the desired video. Mouse over the video thumbnail and choose More.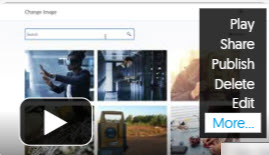 2. Select Links, then click Security Settings. Determine the type of access you would like to set. Click Save and Close.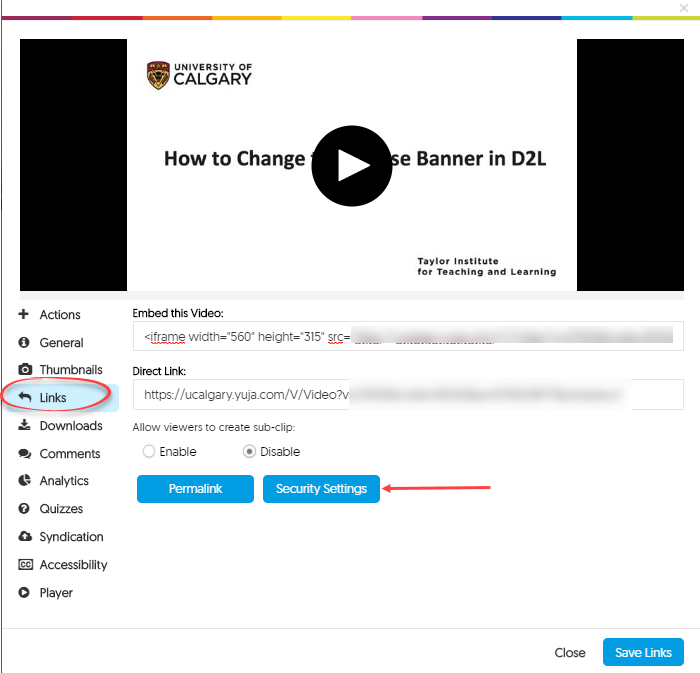 NOTE: If you choose Platform Authentication (Platform or Single Sign On), viewers will be prompted to sign in with their University of Calgary Single-Sign-On (SSO) account, aka UCalgary IT username.
If you wish to limit access to a smaller audience, you may choose the Simple Password option. Share this information and the direct link only with individuals who need to view your video.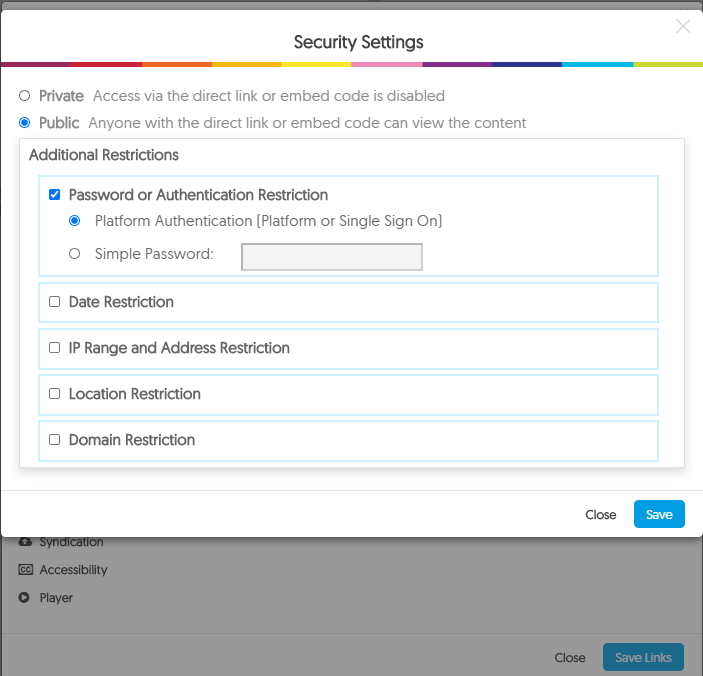 Related Article (Configuring the Security Settings for Shared Contents):
https://support.yuja.com/hc/en-us/articles/360047304493-Sharing-Media-Using-Direct-Links-or-Embedded-Codes