Installing Yuja Video Capture on a Mac
PDF version of this tutorial is available here.
No software installation is required if you are viewing a video. However, if you wish to create a recording, you will need to download and install Yuja Video Capture Software.
Click here to see requirements and recommendations.
1. If you are using a personal computer, or have administrative rights on your Mac, simply log into Yuja using either of the instructions here. If you are using a UCalgary IT managed machine, please contact UService IT and request a remote session.
2. Click on Create Recording and then click on Download.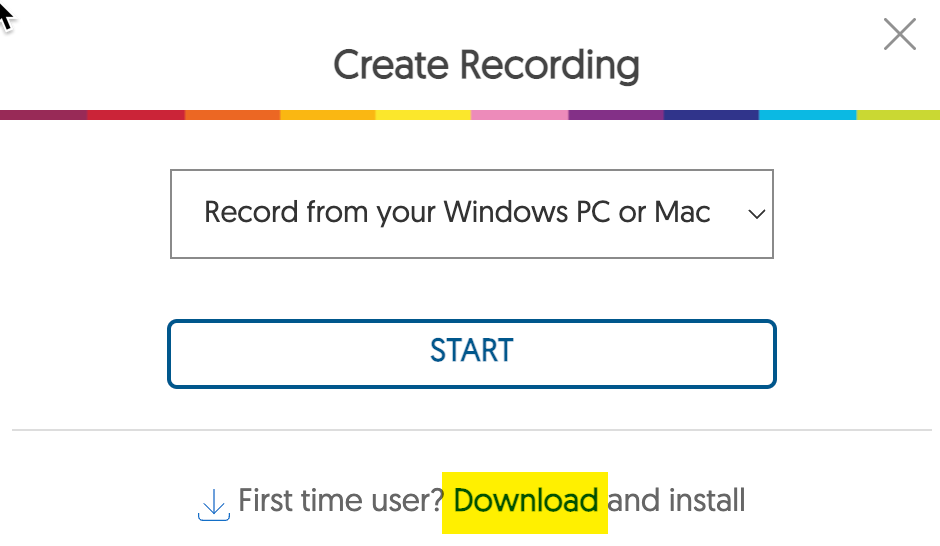 3. Click on the downloaded file and follow on the installation wizard.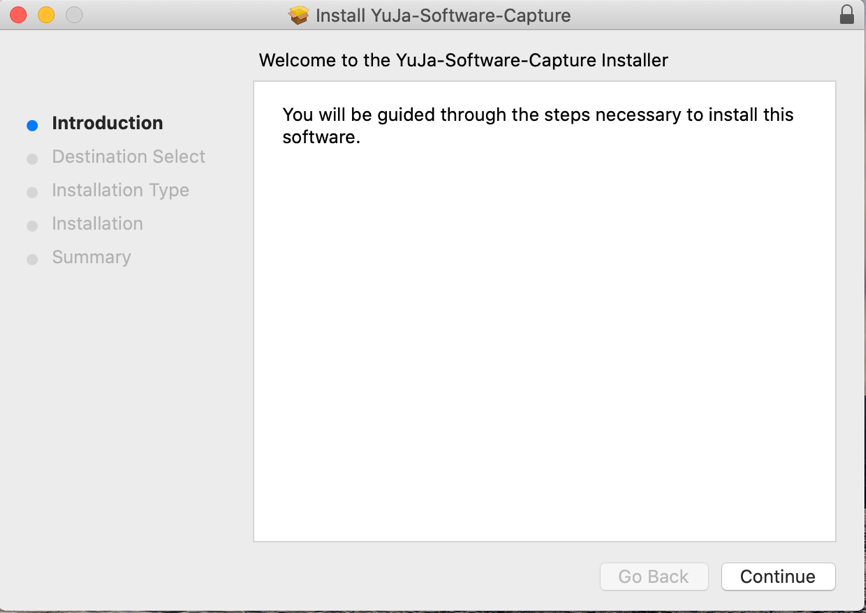 4. Upon opening the application for the first time after installation, please ensure you search for the University of Calgary and are selecting the Single Sign-on authentication method. Log in with your IT username and password.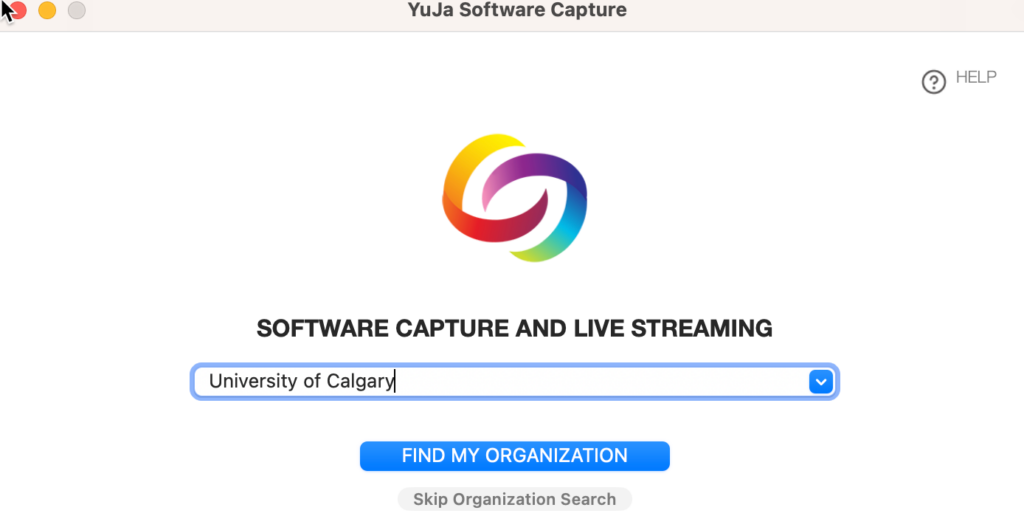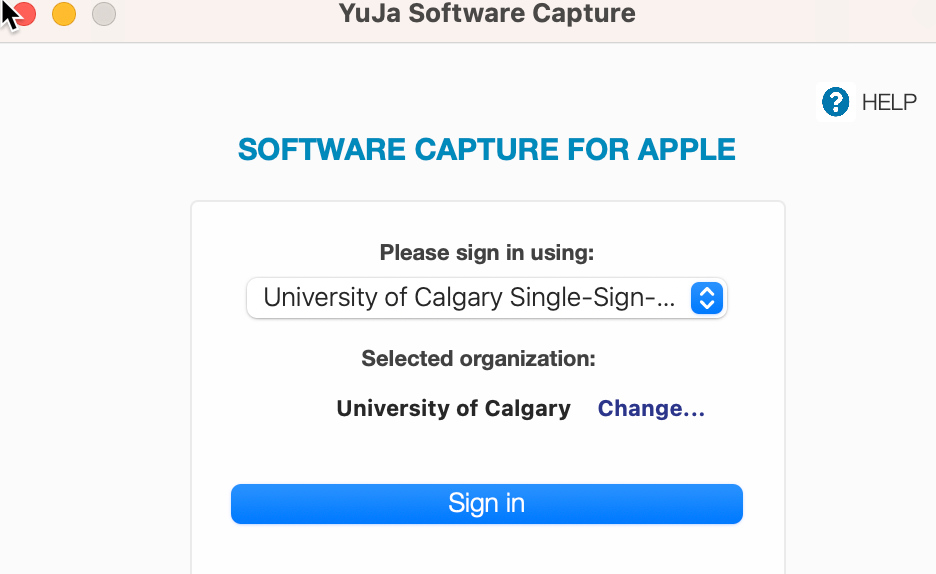 The Yuja Software Capture window will then open up.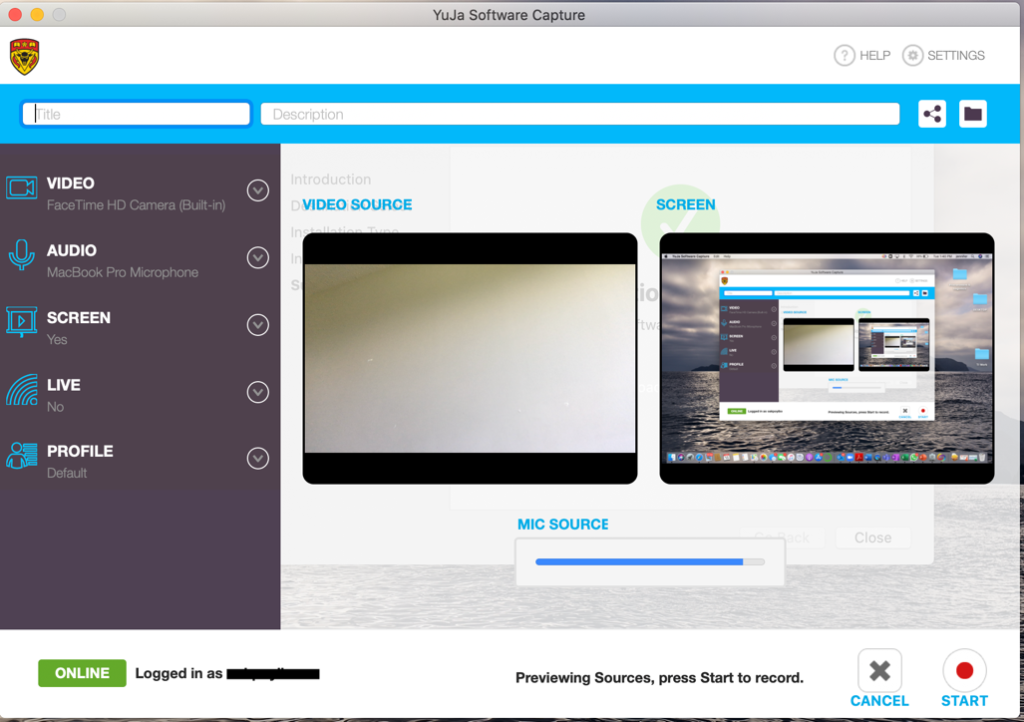 5. To access the Yuja Software Capture application later on, follow step 2 above but instead of clicking on Download, click on Start.
A second option will be to look for the Yuja icon on the top of your desktop home page, click on it and then click on On-Demand Session