Installing Video Capture Software on a PC
No software installation is required if you are viewing a video. However, if you wish to create a recording, you will need to download and install the YuJa Video Capture Software.
Click here to see System Requirements & Recommendations.
Option 1. Using a personal computer
If you are using a personal computer, or have administrative rights on your PC, simply log in to YuJa, then click on Create Recording.

Click Download to get the software package.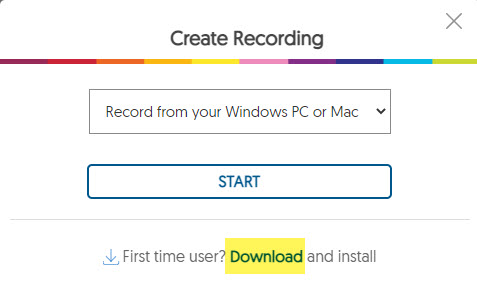 Option 2. Using a computer managed by UCalgary IT
If you do not have administrative rights to install software on your computer, please contact UService IT and request a remote session. The analyst will be able to help you with the steps above. Alternatively, you may try using the Alternate Installer.
Important

: Sign In

Upon opening the application for the first time, please ensure you search for the University of Calgary and are selecting the Single Sign-On authentication method. Log in with your IT username and password.