Sharing a Video in D2L using YuJa
YuJa is integrated with D2L. If you are an instructor, you may share videos with students enrolled in your course by using the Insert Stuff function, which is available in multiple areas, including Content and Discussions.
To add a YuJa video as a Topic under one of your Content Modules, follow these steps:
1. Within the Module, click on New, then select Create a File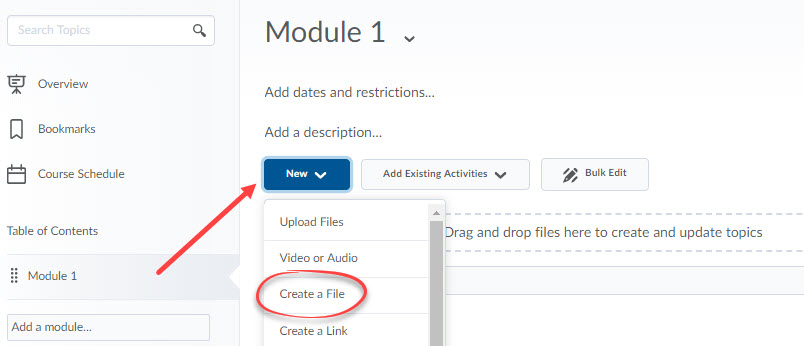 2. Enter a name for the Topic. Click on the Insert Stuff icon. Scroll down the page until you see YuJa Media Chooser.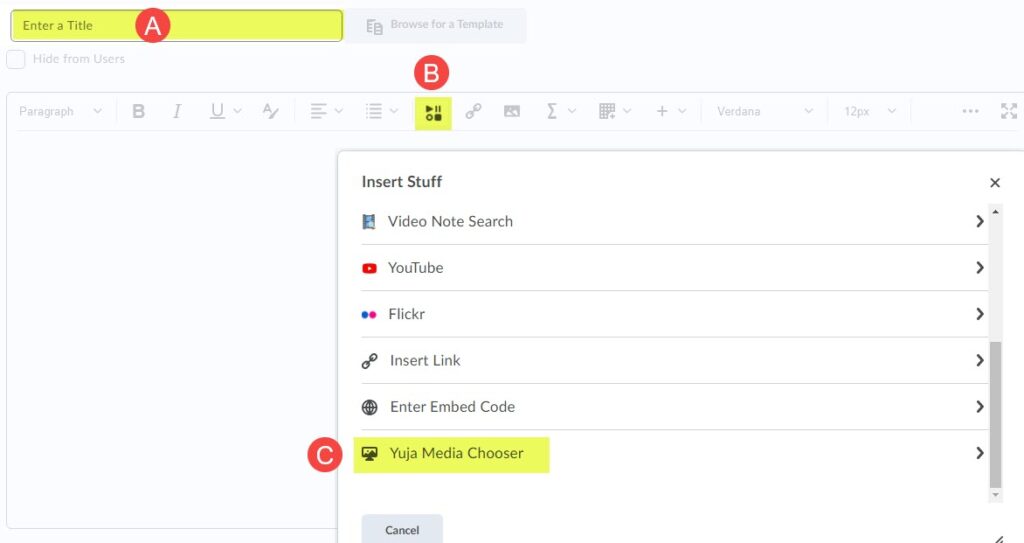 3. Within the Yuja Media Chooser window, you have several options, e.g. Create a new recording, Browse your computer to upload a file or Insert a video from your YuJa Media Library. Once you have made your selection, click Next/ Insert and Publish.