How to Issue a Badge on UCalgaryBadges
To issue a badge on the UcalgaryBadges platform, please follow the steps below.
Note: you need administrative access to issue badges. To request administrative access, please contact badges@ucalgary.ca
1. Login to UcalgaryBadges and select Manage Badges.

2. Find a badge you are issuing and click the Issue this badge button.

3. Enter email addresses of the badge recipients. To enter multiple email addresses, click Add an email address link.
Alternatively, you can upload a csv file with email addresses to batch upload email addresses.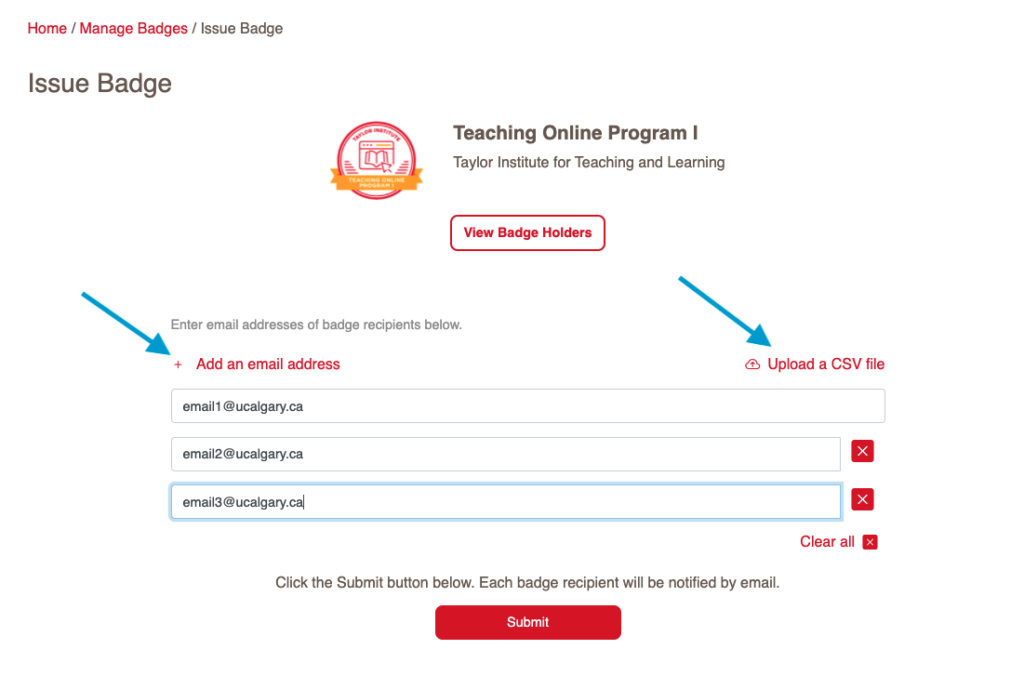 4. Click Submit. Email will be sent to the badge recipients.