How to Issue a Badge Using CSV File Upload
When you need to issue a badge to many email addresses, it might be faster to create a csv file with a list of recipient email addresses and upload it to the site. To issue a badge using this method follow the instructions below.
1. Select a badge you are issuing and click download the csv template file from the link in Step 1.


2. Add email addresses in the "email" column in the csv file. Keep the first row #1 "Email".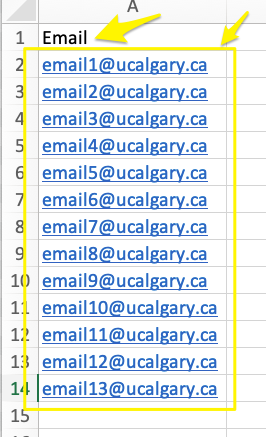 3. Upload the csv file to the site.

4. Once the file is uploaded, the list of email addresses will be added to the form automatically.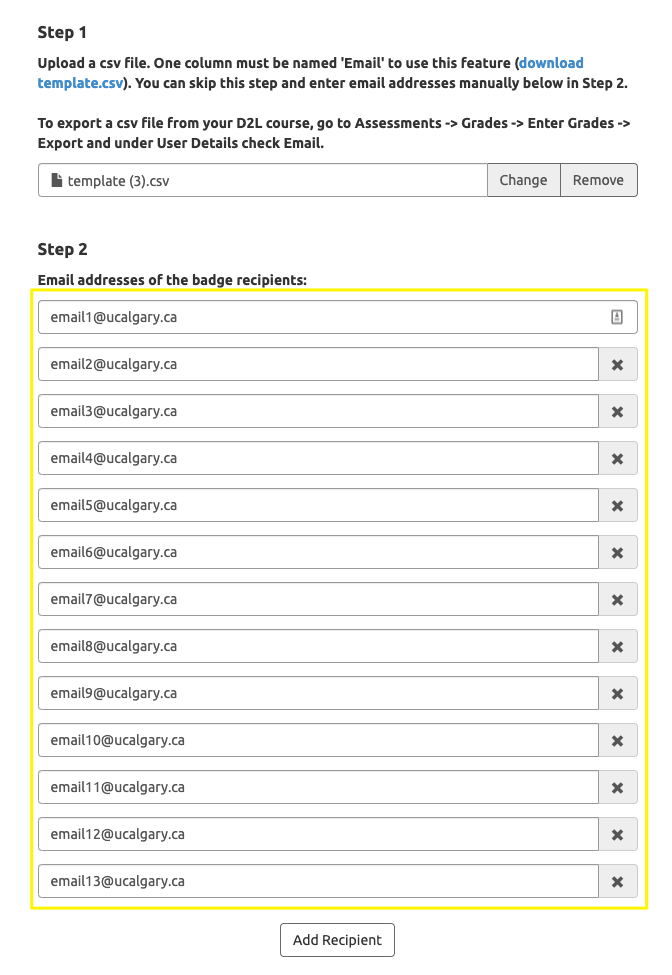 5. Click Submit to issue the badge. Notification email will be sent to the email addresses entered in the previous step.

NOTE: Limit the number of email addresses to maximum 100 at a time.