Evaluate Users Without Submissions (Dropbox)
You can evaluate students from D2L Dropbox even if no submissions were made to a Dropbox folder. This enables instructors to assign comments and grades to students with no submissions in cases of an email or in person assignment submission.
1. Within the Assessments section of a course on D2L, navigate to the Dropbox folders, and then select the drop down arrow beside the folder you want to evaluate and click on View Submissions.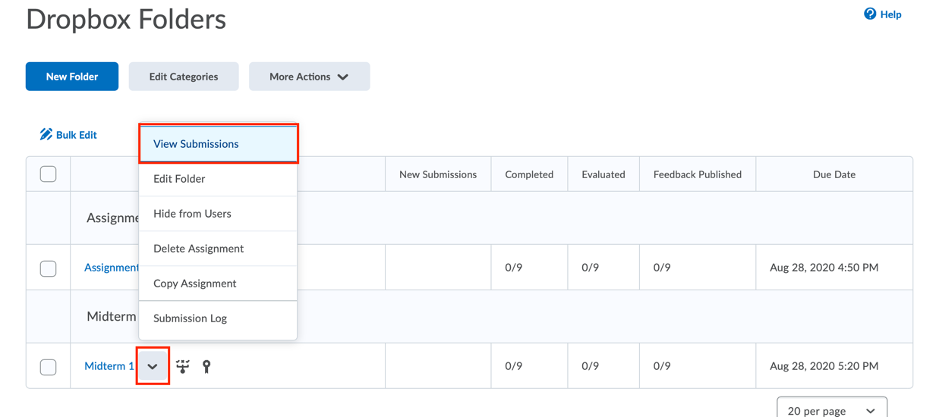 2. Click on Show Search Options.

3. Click on the drop down arrow beside Submissions and then select Users without submissions and then click on the magnifying glass to see students who have not submitted.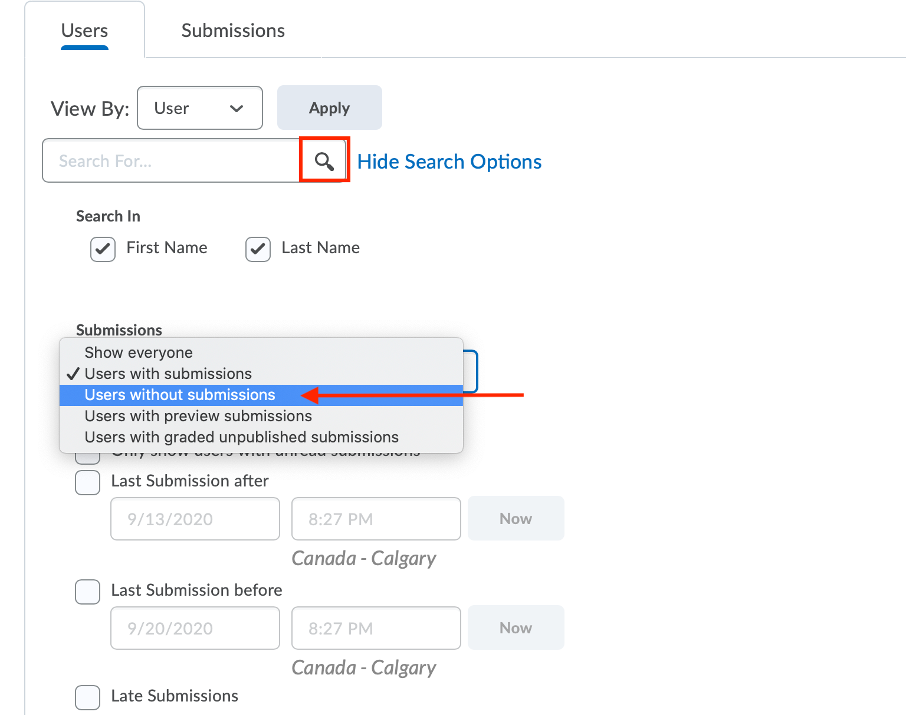 4. Scroll down to see the list of the students and click on Evaluate beside the students name to grade them.